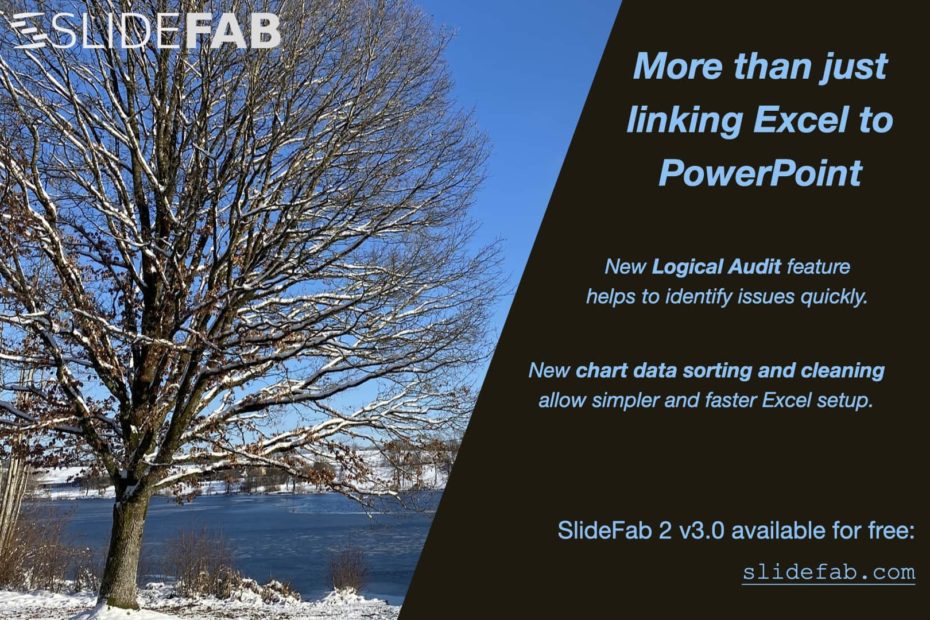 This update to version 3.0 brings various new features to SlideFab:
A new logic audit feature which lets SlideFab search for inconsistencies in the automation setup. This helps to detect issues before running the Slide Making process.
The newly introduced Excel Charts Export Mode from version 2.0 got an upgrade. It is about series sorting and elimination of empty entries.
A more sophisticated error checking during Slide Making gives feedback if something went wrong.
And last but not least, this new version incorporates a couple of bug fixes.
This new version is available at the download page. Already installed SlideFab updates automatically.
Read More »

Version 3.0 available. Logical Audit, simplifying chart features and more