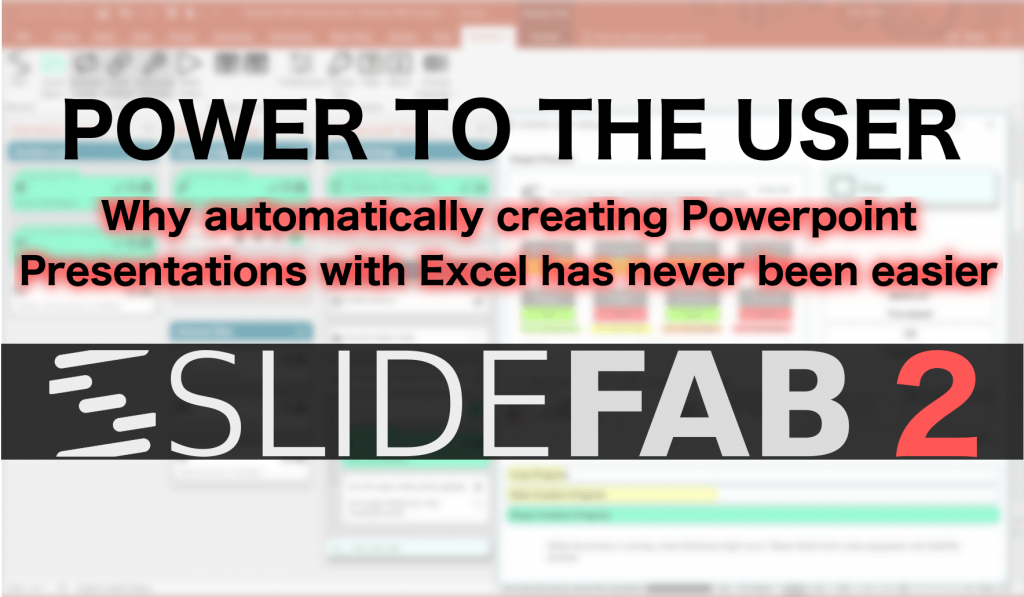 Welcome to the SlideFab 2 manual. This written documentation is supposed to give detailed information and advise on how to use SlideFab 2. Accordingly, this manual will explain all parts of the user interface. Moreover, it will provide recommendations on what works best. To be honest, automatically creating PowerPoint presentations based on arbitrary Excel workbooks can get complicated.
Thus, there is another an important advice upfront: Besides this written manual it is highly recommended to watch the video tutorials. These will enrich this written, sober manual with recorded use-cases. So please follow the links below to the detail pages to learn more.
Maybe you prefer getting practical experience with SlideFab 2 first. Sure, go ahead and download SlideFab 2 lite. This will give you the whole functionality because it only limits the number of shapes per slide to 2. So you can realize simpler Excel to PowerPoint automations for free.
Finally, in case of further questions or request, please do not hesitate to get in touch.
SlideFab 2 Manual Outline